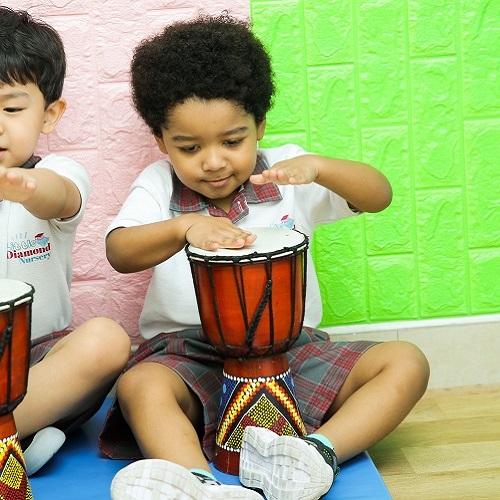 Extra Curricular Activities
At Little Diamond Nursery, the children's learning is at the centre of everything we do. Our extra curricula programme is aimed at enhancing children's development through speciality subjects which develop critical thinking, risk-taking and ensure the children actively take part in their learning. They are an important part of your child's education, giving them new experiences, and extending their learning, providing the children with a rounded, while building character, resilience and motivation.
Our extracurricular programme help children to develop their future skills such as social skills and provide opportunities for leadership, cooperation, and peer interaction. Our extra curricula activities include our LDN sports programme that consist of a variety of different sports such as gymnastics, music and dance, yoga, ballet and a football academy.